Caring for Clear Aligners & Invisalign | Cary, NC
The Clear Choice for Easy Orthodontics
Traditional braces are no longer the only path to a beautiful smile with straight teeth. Clear aligner trays like Invisalign and Smile Direct have brought orthodontic treatment to the next level, fixing crooked teeth without metal brackets!
But to straighten your teeth with removable aligners, you still need special dental care, just like with traditional metal braces. Today, we're covering our top oral health tips for building straighter smiles the discreet way – with virtually invisible, plastic aligners!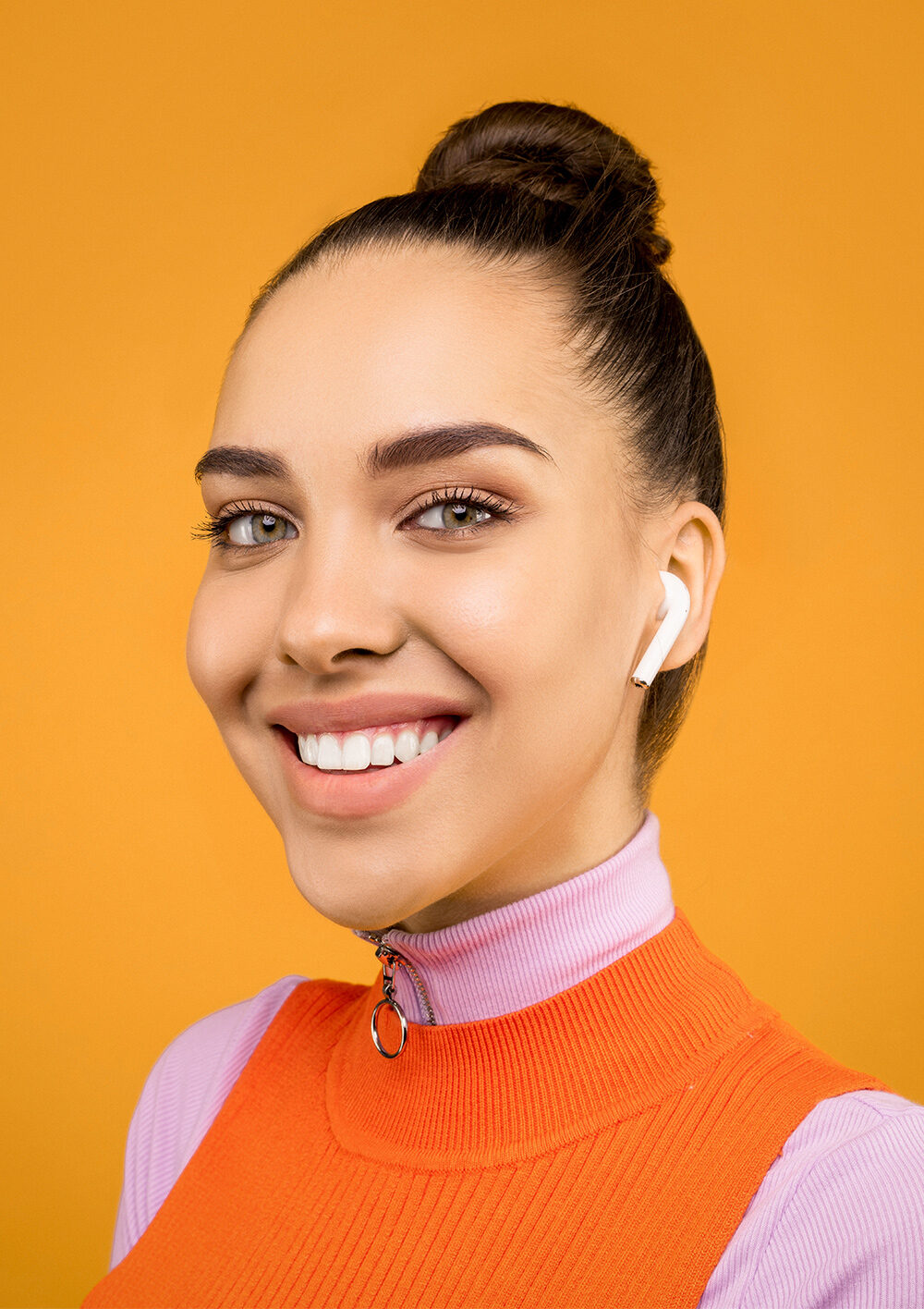 Working Your Trays Around the Clock
Companies like Invisalign use aligners created with super comfortable, customizable plastic trays that gradually shift your teeth to fix orthodontic issues. But achieving a straighter smile means letting your Invisalign treatment work its magic on your alignment issues. You'll need to wear your trays in your mouth for 20 to 22 hours every day. Otherwise, your customized treatment plan will take longer – meaning more appointment times and higher bills.
Invisalign, Aligners, and Meal-Time Removal
In fact, you should only be taking your Invisalign or other plastic trays out for cleaning them and meal times. While braces limit your food choices, removable trays let you eat anything you want – as long as you take them out for eating and drinking anything but water. Otherwise, you'll stain, warp, or scratch the clear plastic (leaving your trays less than invisible).
Cleaning Rules for Invisalign & Clear Aligners
During your aligner/Invisalign consultation, your dentist office should cover care. But just in case, here are some important rules that many patients don't always remember during their custom treatment plan. Remember, when cleaning your trays, don't use anything colorful or coarse that can discolor and scratch your trays!
Rinse your trays whenever you take them out. Keeping them wet will prevent discoloration or staining.
Clean your trays at least twice a day. We recommend using a soft-bristled toothbrush to gently scrub all parts of the trays (and don't forget to rinse!).
Soaking your trays is a MUST. A 30-minute soak in denture cleaner or a clear aligner crystal solution will kill off bacteria and keep them super clear during your Invisalign therapy.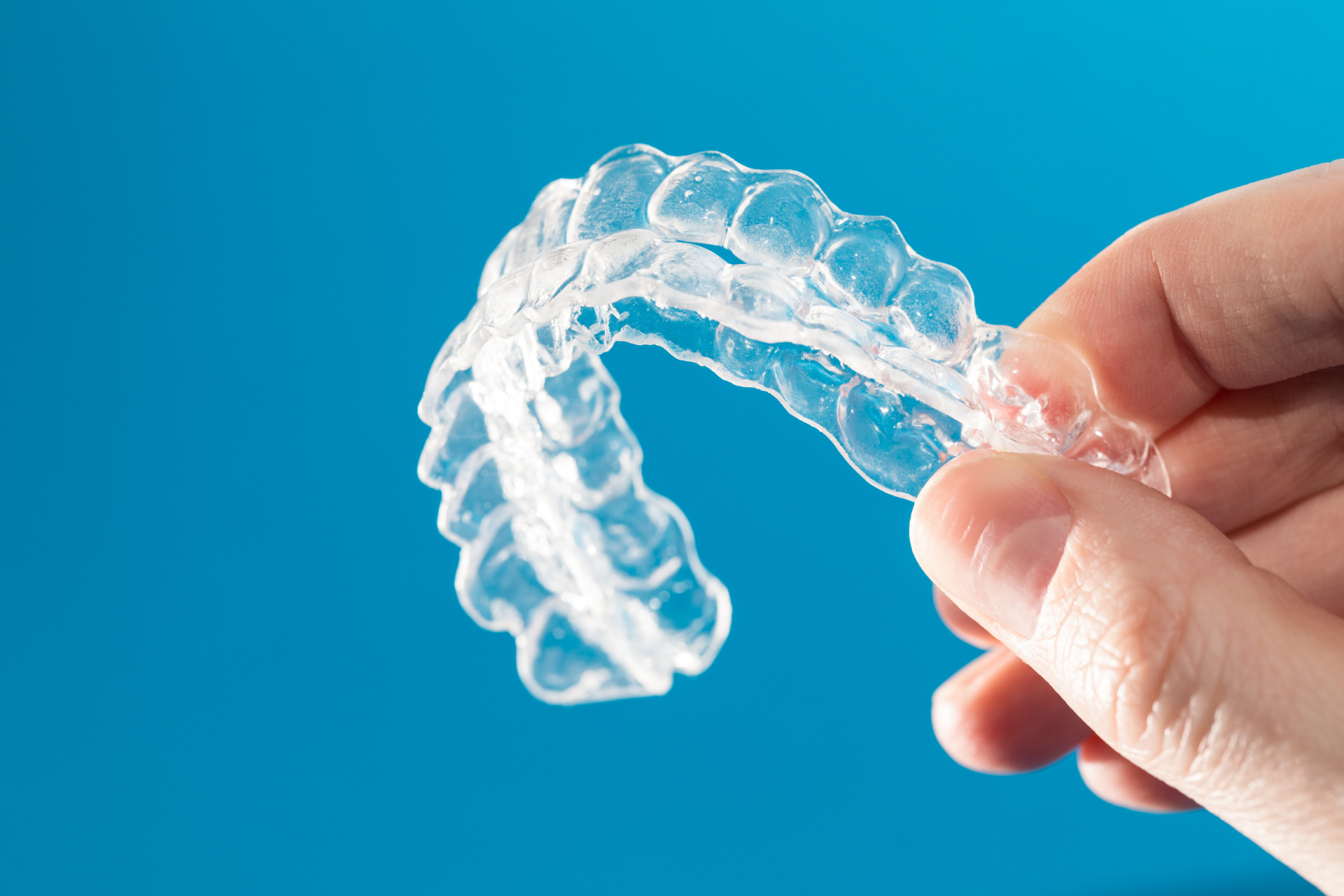 Protecting Your Trays (The Right Way!)
It's hard to straighten teeth if you lose or break your aligners, right? Avoid unnecessary setbacks and always protect your trays when they aren't in your mouth. Wear your trays for 20 hours – and put them in your case if you're not using them (don't just pop them in a purse, pocket, or backpack). In addition, don't leave them in your car – hot days can warp the plastic and leave them unusable.
Beautiful Smiles Start with Brushing
Invisalign, clear braces, and traditional orthodontics require patients to have great oral hygiene. Clear aligners and Invisalign work best when you take care of the teeth underneath. Invisible braces and trays can trap bacteria and food particles against the teeth if you aren't careful.
Prevent bad breath and cavities by brushing and flossing your teeth twice a day and after every meal. Keep your aligners AND smile clean for healthy, long-lasting results!
Bonus Tip: Build a to-go kit for after-meal care that includes a toothbrush, toothpaste, floss, and dental wax.
Clear Aligner & Invisalign Treatment with Tooth by Tooth
Are you interested in straightening teeth for a brand-new you? Schedule your initial consultation with Tooth by Tooth Orthodontics in Cary, NC! Let's talk about Invisalign, clear braces, and other discreet treatment options for your new smile. Your free consultation with Dr. Patel will cover the entire process, including dental insurance, a comprehensive exam and digital scan, and what options you're a good candidate for. Call today to schedule with our office in Cary, North Carolina!